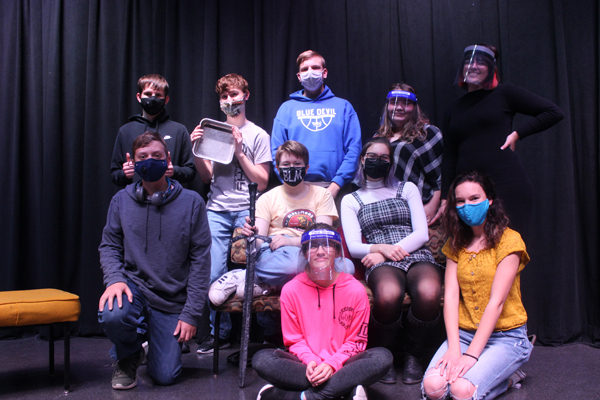 Fall Play
Robin Fliehler
Monday, November 09, 2020
The Drama Dept is excited to perform an original play written by our own West Central Senior, Erin Hamlett. Please Fund the Arts is full of fun antics as the characters face the challenges of fundraising for a school play.
Friday, November 13 -- 5:00 pm and 7:00 pm
Saturday, November 17 -- 5:00 pm and 7:00 pm
Seating in the auditorium will be at 50% capacity. Families may sit together in pods but social distancing will be in place.
Doors will open at 4:15 and 6:15. The auditorium will be cleaned in-between performances.
We will seat as many guests as we can on a first come first serve basis. Admissions will be $5 for adults and $3 for students.
Thank you for your continued support of the West Central Drama Department
and for your patience in understanding the struggles we face during this challenging time.