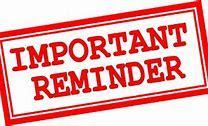 Booster Club Reminder
Robin Fliehler
Monday, November 09, 2020
Blue Devil Fans –
By now, you have received in the mail your annual membership request form from the West Central Booster Club. Thank you all for your past contributions and thank you in advance for your donation for the 2020-2021 membership drive. If you by chance have not received a Membership Form you may obtain one from the West Central School home page located on our Website! You may turn your forms into any Booster Club Board Member, main office or any high school athletic concession stand.
Please support the West Central programs by making your monetary donation and/or helping in the concession stands.
Together, we can make a difference. Thank you for supporting our students and for showing us the true meaning of the word community.
Go Blue Devils!