Junior Post Prom Committee Fundraiser
Robin Fliehler
Thursday, October 29, 2020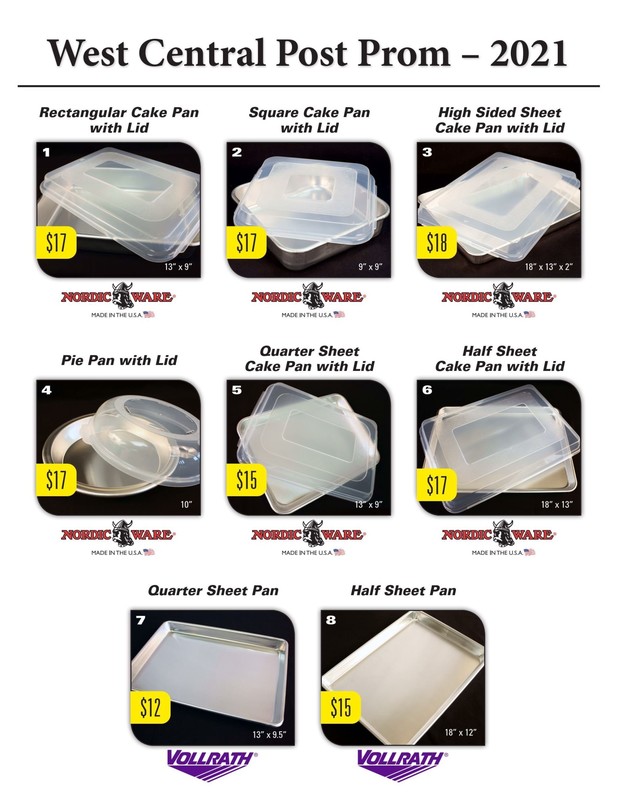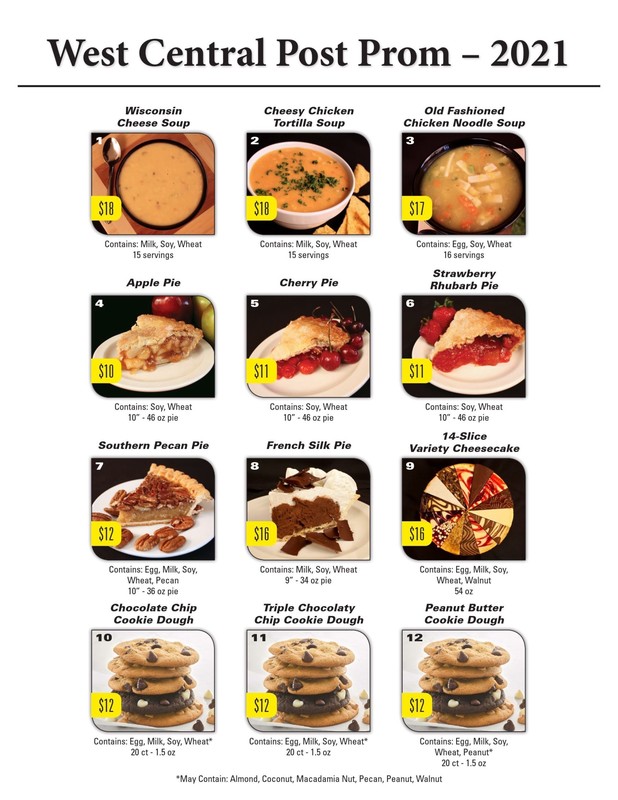 The Junior Post Prom Committee is offering Martin Brothers Pan, Pie/Cookie Dough/Soup Fundraiser that will run from Monday, 02Nov thru Monday, 16 Nov20.
Ring in the Holiday Season by purchasing a variety of pies, cheesecakes, cookies or soups for your holiday celebrations. Need some new pans to help with your holiday baking? These pans are AMAZING! Great Quality. We are offering an assortment of cake pans, sheet pans and a Pie Pan. Please Contact Post Prom Committee member Janice Gordon at 563-920-2770 with inquiries. Money is to be collected upfront. Checks made payable to West Central Post Prom. Orders will be distributed by a Jr. Class representative on Tuesday, 08Dec20. All proceeds from this fundraiser will go to support Post Prom activities. In the event that Prom 2021 does not take place funds will be used to assist in the Class of 2023 Post Prom Committee's fundraising initiatives, Class 2022 graduation, class trip and a class chosen school improvement project.
Thank you for your generosity!
Post Prom Committee 2021